Assault
Aggressive. Experienced. Professional.
San Antonio Assault Attorney
What is the Penalty for Assault in Texas?
It's important to understand the difference between misdemeanor and felony assault charges, as each carries its own set of penalties. The penalties for misdemeanor assault, for example, include up to but no more than one year in jail, as well as a possible fine. With felony assault, however, the punishment can be much more severe. A felony is punishable with a sentence of at least two years in prison or much longer, depending on the circumstances of the crime.
In the state of Texas, individuals charged with felony assault and battery could be facing the following penalties:
First-Degree Felony: 5 to 99 years or life in prison and up to $10,000 in fines
Second-Degree Felony: 2 to 20 years in prison and up to $10,000 in fines
Third-Degree Felony: 2 to 10 years in prison and up to $10,000 in fines
With so much at stake, you cannot afford to simply hope for the best. As your San Antonio assault defense attorney, Derek Emmons can stand up in your defense and utilize his extensive litigation skills to help you fight for the most favorable case outcome in your case.
Assault is a broad term that includes any threatening action or attempt to injure a person. It is important to note that a person does not need to inflict any actual physical harm to be charged with assault in Texas; merely threatening to cause bodily injury to another person can result in assault charges.
---
Contact us online or by phone at (210) 702-3054 now for a free consultation and case evaluation with San Antonio assault attorney Derek W. Emmons.
---
Assault Strangulation Charges
In many cases, assault charges are related to accusations of domestic violence. Domestic violence criminal cases are highly emotional and can be difficult for all parties involved, especially if they involve strangulation or suffocation.
Strangulation is defined as intentionally obstructing normal breathing or circulation of the blood by applying pressure on the throat or neck or by blocking the nose or mouth of another person. Strangulation may occur by a person's bare hand or object and does not require that the victim be choked unconscious. This is relatively a new charge in Texas and oftentimes, it is overcharged.
Felony strangulation is often associated with domestic assault and battery cases. This means that felony strangulation can be linked to domestic assault charges.
If charged with felony strangulation in Texas, you face the following penalties:
Third-Degree Felony: 2 to 10 years in prison and up to $10,000 fine
Second-Degree Felony: 2 to 20 years in prison and up to $10,000 fine
First-Degree Felony: 5 to 99 years in prison and up to $10,000 fine
Building a Strong Defense Strategy for Assault Charges
When facing assault charges in Texas, it is crucial to have a strong defense strategy in place to protect your rights and achieve the best possible outcome for your case. At Emmons Law Firm, our experienced San Antonio assault attorneys are dedicated to providing aggressive representation and building a solid defense tailored to your specific situation.
Our defense strategy includes:
Thoroughly investigating the circumstances surrounding the alleged assault
Gathering evidence, such as witness statements, surveillance footage, or medical records
Examining any potential violations of your constitutional rights during the arrest or investigation
Identifying any inconsistencies or weaknesses in the prosecution's case
Working with expert witnesses, such as forensic experts or psychologists, to challenge the prosecution's evidence
Negotiating with the prosecution for reduced charges or alternative sentencing options, if appropriate
Preparing a strong courtroom defense and representing you effectively during trial
By building a comprehensive defense strategy, we strive to minimize the potential consequences of an assault conviction, which may include fines, probation, community service, or even incarceration. Our goal is to protect your rights and fight for the best possible outcome for your case.
Working to Protect Your Rights
If you are facing assault charges of any kind, you need a San Antonio assault attorney on your side who is willing and able to fight for you and your rights. It's normal to feel overwhelmed and afraid after you've been accused of assault. Many individuals wrongly assume that their only option is to plead guilty; this is simply not the case.
While it is true that you could be facing very serious penalties with a conviction, it may be possible to avoid or reduce those penalties. To learn more about how the Emmons Law Firm, P.C. can help you with your defense, reach out to us today and request a free, confidential consultation.
---
We are available by phone at (210) 702-3054 or online via our contact form.
---
Helpful Resources

Client Reviews
"Mr.Emmons is the best lawyer I've ever hired."

Aaron L.

"Mr.Emmons is truly a great attorney."

Clint D.

"I had a Positive experience with Mr. Emmons"

Roy V.
Derek W. Emmons

"Derek W. Emmons is a criminal law attorney and the owner and founder of the Emmons Law Firm, P.C. Attorney Derek Emmons is a former Assistant District Attorney for Bexar County in the State of Texas. He is fully licensed by the Supreme Court of the State of Texas and the Western District of Texas Federal Court System, which ensures not only a smooth representation in the state courts but also in the federal courts."

Read Full Bio Dependable Criminal Defense Attorney
Derek W. Emmons fights for the rights of those falsely accused of a crime in the San Antonio area. His skill, tenacity, and experience are committed to protecting your rights. You can always expect aggressive representation, personal attention, and dedicated service. For over 20 years, Derek W. Emmons has gone above and beyond for his clients and will do everything possible to help you avoid a criminal conviction.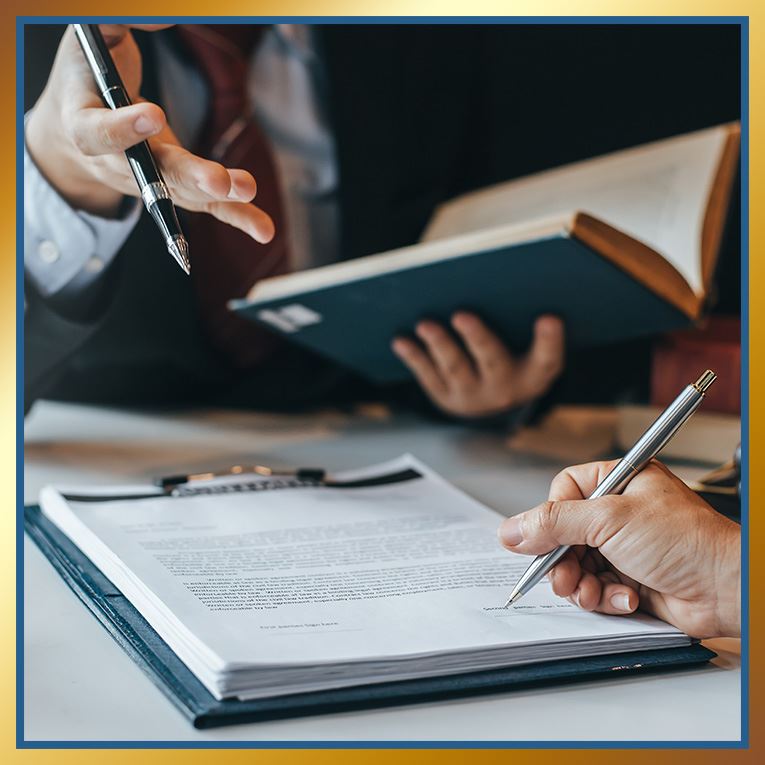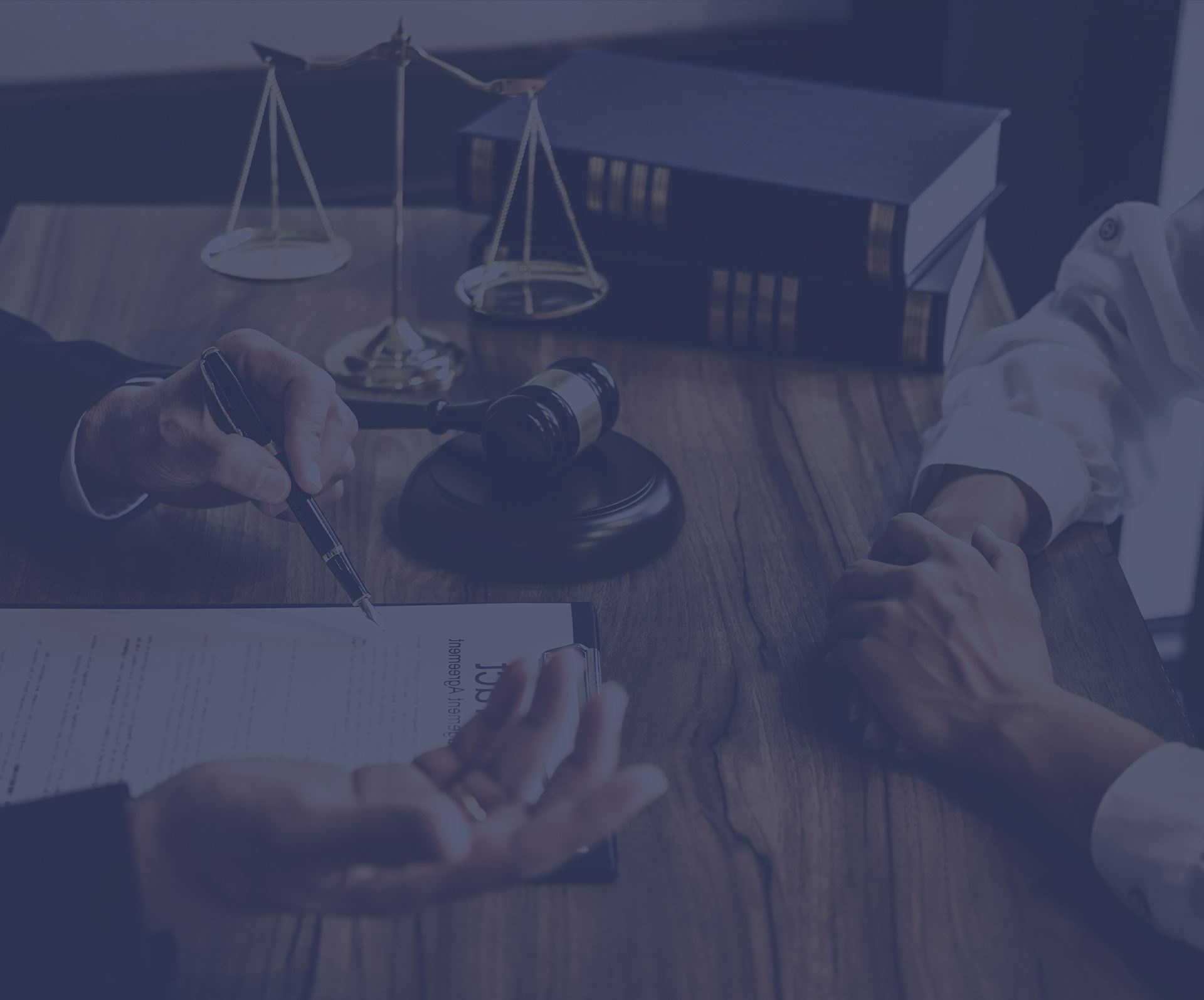 Get to know Attorney Derek Emmons You Should Trust Your Defense Attorney
Over 20 Years of Criminal Trial Experience

Honest, Straight-Forward Communication
Contact us for a free consultation!
Start Your Defense
If you are facing criminal charges or if you even believe you are merely under investigation for a crime, contact the Emmons Law Firm, P.C. as soon as possible for a free and confidential consultation. With over 20 years of legal experience, Attorney Derek Emmons understands what you are up against—and what it will take to aggressively advocate for your rights. You need an attorney who understands all sides of the criminal justice system; you need the Emmons Law Firm, P.C.