Drug Crimes
Aggressive. Experienced. Professional.
San Antonio Drug Crime Attorney
Defending All Types of State & Federal Drug Charges
Although attitudes toward drug use have softened in some parts of the country, Texas still maintains a strong stance when it comes to enforcing state and federal drug laws. This is especially true when it comes to the possession of large quantities of drugs, as well as the transportation and sale of marijuana, narcotics, opioids, and other dangerous and controlled substances.
It is important that you contact a skilled criminal defense lawyer right away if you have been accused of any type of drug crime in Texas. Even a seemingly minor possessions charge could land you in jail and result in steep fines, probation, and mandatory community service.
At the Emmons Law Firm, P.C., we represent individuals who are facing both state and federal drug crime charges. As your San Antonio drug crime attorney, Derek Emmons can ensure that your rights are protected as he fights for the best possible outcome in your case.
---
Contact our firm online or call (210) 702-3054 for a completely free and confidential consultation.
---
Drug Cases We Handle
The Emmons Law Firm, P.C. serves clients in San Antonio and the surrounding Texas communities who have been accused of a wide variety of drug offenses.
We can assist you if you were arrested for or charged with any of the following:
Drug trafficking
Manufacturing and delivery
Possession of marijuana
No matter how serious or seemingly minor your drug charges may be, it is very important that you speak to a qualified attorney about your legal rights. Contact the Emmons Law Firm, P.C. today for a free consultation.
Building a Personalized Defense Strategy
If you have been arrested on a drug offense, much of your defense strategy will be determined by what kind of drug is involved, how much is involved, and what the circumstances of the case are. In other words, getting caught smoking a joint is not going to be treated the same way as getting popped transporting several pounds of methamphetamines.
In some instances, with the help of a skilled attorney such as Derek W. Emmons, you may be able to work with the court system to be placed into some kind of a drug diversion program for minor offenses. Upon successful completion of the program, all charges and records of those charges may be dismissed, leaving you with a clean record so that you do not continue to pay the price for many years to come.
For the vast majority of drug charges, however, your attorney will probably be able to strike a plea bargain with the courts. This may allow you to pay a penalty for a lesser charge (such as having a felony reduced to a misdemeanor), serve less time, or pay less of a fine than you would if you chose to go to trial and lost. Courts are often amenable to plea bargains because it frees up their resources so they can focus on larger crimes that have more serious and sweeping consequences.
If you do go to trial, your attorney may be able to employ several possible defenses:
You could claim you were subject to an unreasonable search or seizure. Police are bound by law to follow certain procedures that involve getting a warrant or they must have probable cause to suspect you are in possession, transporting, or selling drugs. They cannot search you, your home, or your car whenever they feel like it.
You can claim that the drugs are not yours by way of constructive possession. This means that you did not actively possess the drugs on your person, but that you might have had some control over them because they were in or on your property, whether it's a car, your home, a gym bag, a locker, or anything else of yours.
At other times, you may be able to claim that what was found was not actually a controlled substance. Sometimes, labs cannot conclusively conclude that what you had was a controlled substance or, in other instances, the drugs in question may be misplaced in the booking process.
At the Emmons Law Firm, P.C., we offer each and every client the personalized legal guidance they need. Your San Antonio drug defense lawyer can tailor a legal strategy to your unique situation and charges with the goal of securing a favorable outcome on your behalf.
---
Call (210) 702-3054 or submit an online contact form as soon as possible after an arrest for a free consultation with Attorney Derek Emmons.
---

Client Reviews
"Mr.Emmons is the best lawyer I've ever hired."

Aaron L.

"Mr.Emmons is truly a great attorney."

Clint D.

"I had a Positive experience with Mr. Emmons"

Roy V.
Derek W. Emmons

"Derek W. Emmons is a criminal law attorney and the owner and founder of the Emmons Law Firm, P.C. Attorney Derek Emmons is a former Assistant District Attorney for Bexar County in the State of Texas. He is fully licensed by the Supreme Court of the State of Texas and the Western District of Texas Federal Court System, which ensures not only a smooth representation in the state courts but also in the federal courts."

Read Full Bio Dependable Criminal Defense Attorney
Derek W. Emmons fights for the rights of those falsely accused of a crime in the San Antonio area. His skill, tenacity, and experience are committed to protecting your rights. You can always expect aggressive representation, personal attention, and dedicated service. For over 20 years, Derek W. Emmons has gone above and beyond for his clients and will do everything possible to help you avoid a criminal conviction.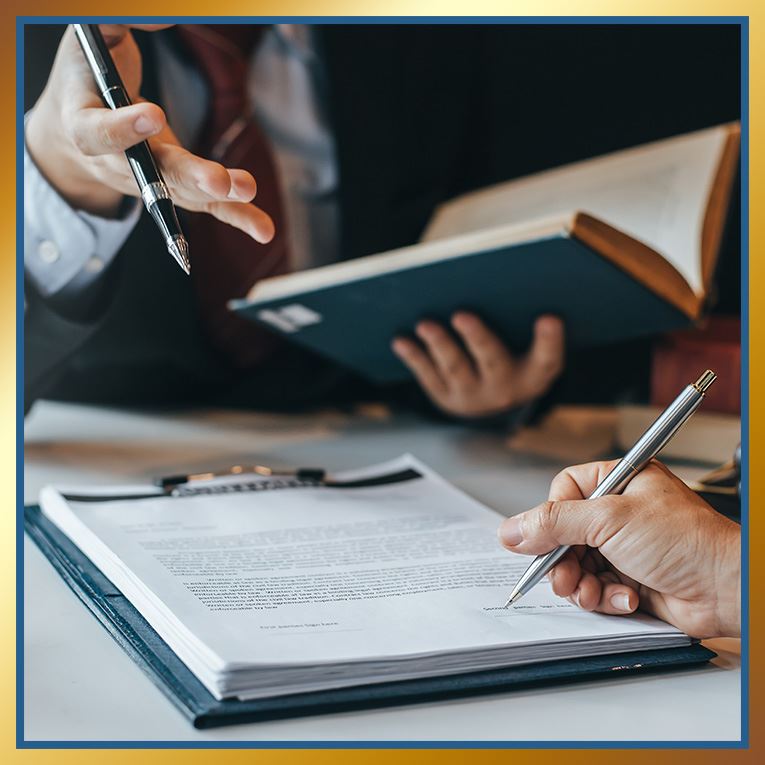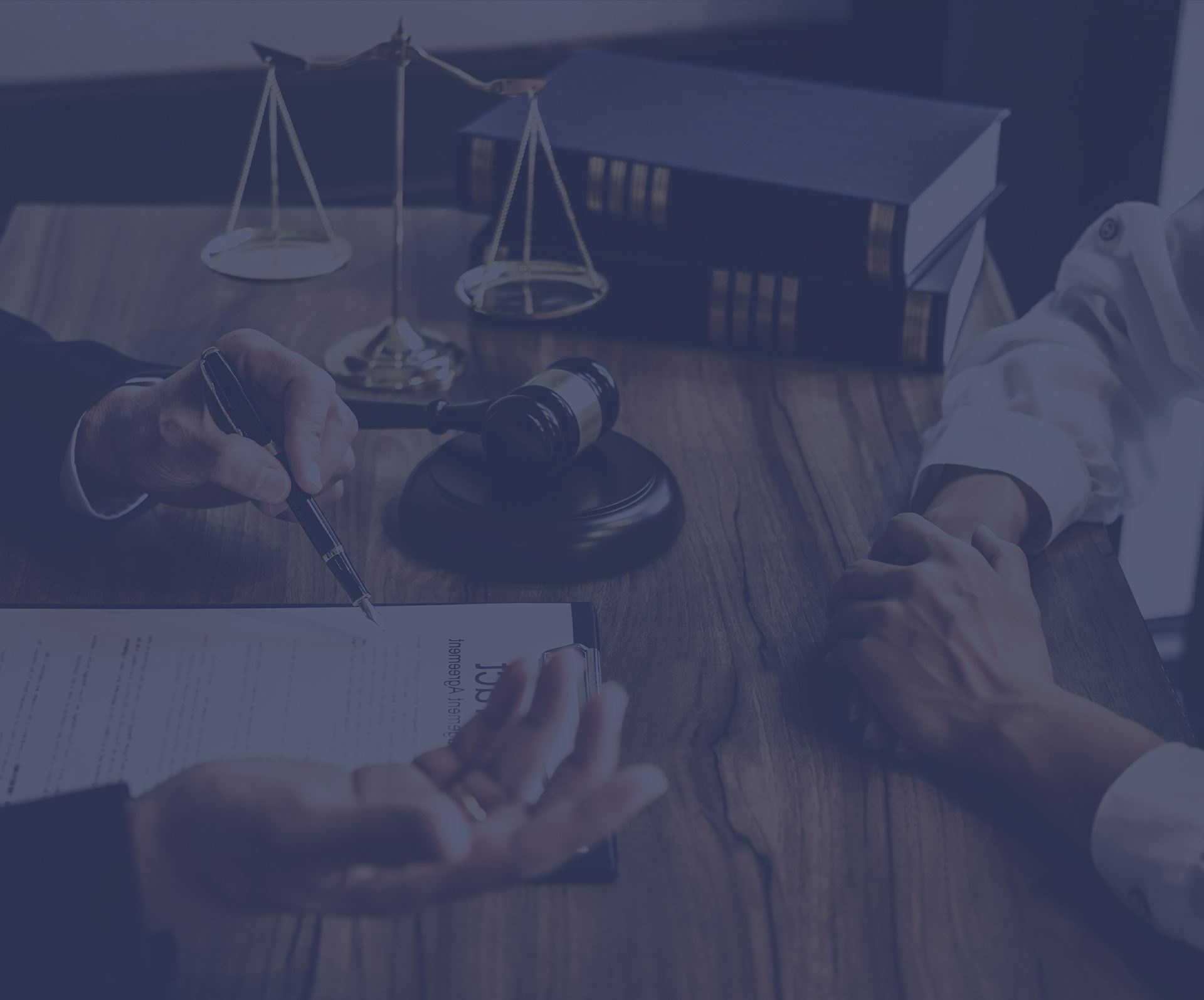 Get to know Attorney Derek Emmons You Should Trust Your Defense Attorney
Over 20 Years of Criminal Trial Experience

Honest, Straight-Forward Communication
Contact us for a free consultation!
Start Your Defense
If you are facing criminal charges or if you even believe you are merely under investigation for a crime, contact the Emmons Law Firm, P.C. as soon as possible for a free and confidential consultation. With over 20 years of legal experience, Attorney Derek Emmons understands what you are up against—and what it will take to aggressively advocate for your rights. You need an attorney who understands all sides of the criminal justice system; you need the Emmons Law Firm, P.C.