Sexual Assault
Aggressive. Experienced. Professional.
San Antonio Sexual Assault Attorney
Understanding Texas Sexual Assault Charges
In Texas, sexual assault charges vary widely. The severity of the alleged offense and the corresponding penalties depend on a number of factors, including whether or not force was allegedly used to commit the offense, the degree of force allegedly used, the relationship between the alleged perpetrator and the victim, whether or not the victim sustained injuries and what type of injuries the victim sustained, and the age of both the alleged perpetrator and the victim.
At the Emmons Law Firm, P.C., we defend people who have been charged with:
Rape
Date rape
Sexual assault
Statutory rape
Child sexual assault
Aggravated sexual assault
Child molestation
Regardless of the specific charges, sex crimes are serious offenses that cannot be taken lightly. The penalties for a conviction of a sex crime are severe and typically include lengthy prison terms, hefty fines, and mandatory registration on the Texas sexual offender register.
If you have been accused of a sex crime, it is important to speak with an experienced criminal defense attorney before saying anything to the police. You have nothing to gain and everything to lose by speaking to the police without having a lawyer present.
In cases involving criminal sexual assault or abuse, it is essential to understand the law. Even if you did commit the crime you have been accused of, you need to be aware of your rights. You need a dedicated advocate who will aggressively fight to protect your future.
---
Contact the Emmons Law Firm, P.C. for a free, confidential consultation with an experienced San Antonio sexual assault defense attorney. Call (210) 702-3054 now.
---
Sexual Assault of a Child
The only thing more damaging and devastating than an allegation of sexual misconduct is an allegation involving a child. Child sexual assault carries great stigma in society, and defending these charges requires quick action, a decisive plan, and a detailed investigation of the claim.
As soon as the charges are filed, you are at risk of life-altering consequences. Even an allegation of sexual assault can result in you losing your job and/or losing access to your children. You may even possibly face a civil lawsuit. If you are convicted, you will be required to register as a sexual offender for the remainder of your life, which will affect your ability to find work and secure housing.
Due to the corrosive nature of sex crime allegations, it is vital that defendants retain the services of a professional, tenacious, and experienced attorney, such as Derek W. Emmons.
San Antonio sexual assault defense attorney Derek Emmons understands the importance of minimizing the penalties that come along with criminal sex charges. He can work with you to help you avoid jail time, large fines, community service, and mandatory sex offender registration. As an experienced sex crimes defense attorney, he understands the importance of conducting an independent investigation, securing important witness statements, and gathering critical evidence in order to protect your rights.
Aggravated Sexual Assault Sentence in Texas
In certain cases, sexual assault charges can be progressed to aggravated sexual assault. Aggravated sexual assault usually involves a deadly weapon, such as a knife or a gun. Even in the absence of a weapon, if the assault included a threat to kill, rob, or rape, then it is considered an aggravated assault.
While you may be the victim of false accusations, it is imperative that you retain a reliable and trusted defense as soon as possible, as the penalties for aggravated sexual assault in Texas are incredibly severe. Aggravated sexual assault is one of the most serious crimes one can be charged with in the state of Texas, and convictions come with very harsh penalties, including long prison sentences.
If you are charged with aggravated sexual assault in San Antonio, Bexar County, or throughout Texas, you could be facing a first-degree felony, which carries a potential prison sentence of 5 to 99 years.
Fighting to Protect Your Future
If you have been charged with sexual assault, sexual assault of a child, or aggravated sexual assault in San Antonio, Texas, your future will depend on your defense lawyer's knowledge of the criminal justice system, as well as his experience in aggravated sexual assault defense cases.
At the Emmons Law Firm, P.C., we provide a high level of defense counsel to our clients. Attorney Derek Emmons knows exactly how to defend against criminal accusations of sexual assault. Securing a skilled criminal defense lawyer, such as Attorney Derek Emmons, can assist you in achieving the best possible outcome for your case.
---
Don't wait to schedule your free consultation; call (210) 702-3054 or contact our firm online today.
---

Client Reviews
"Mr.Emmons is the best lawyer I've ever hired."

Aaron L.

"Mr.Emmons is truly a great attorney."

Clint D.

"I had a Positive experience with Mr. Emmons"

Roy V.
Derek W. Emmons

"Derek W. Emmons is a criminal law attorney and the owner and founder of the Emmons Law Firm, P.C. Attorney Derek Emmons is a former Assistant District Attorney for Bexar County in the State of Texas. He is fully licensed by the Supreme Court of the State of Texas and the Western District of Texas Federal Court System, which ensures not only a smooth representation in the state courts but also in the federal courts."

Read Full Bio Dependable Criminal Defense Attorney
Derek W. Emmons fights for the rights of those falsely accused of a crime in the San Antonio area. His skill, tenacity, and experience are committed to protecting your rights. You can always expect aggressive representation, personal attention, and dedicated service. For over 20 years, Derek W. Emmons has gone above and beyond for his clients and will do everything possible to help you avoid a criminal conviction.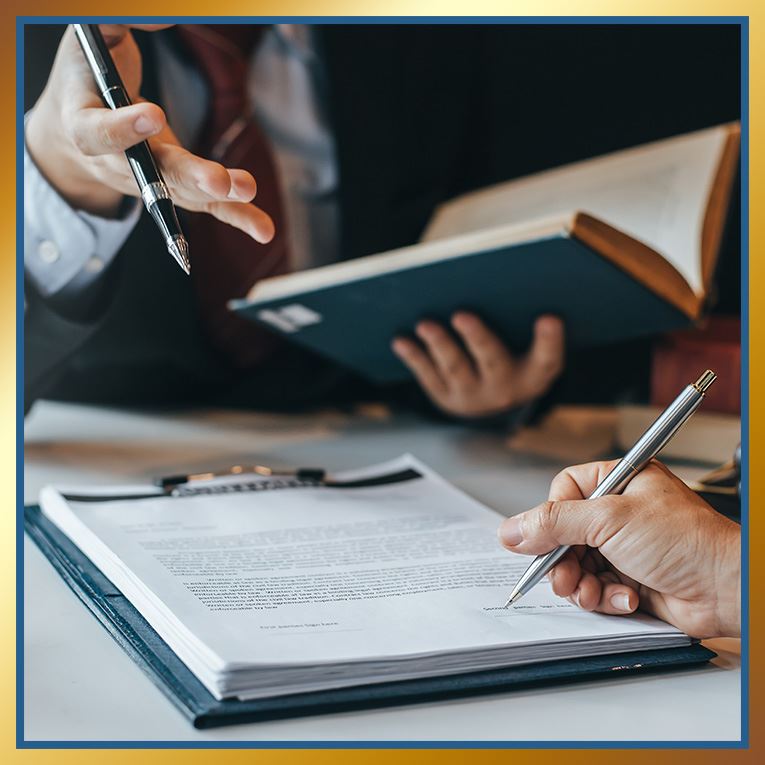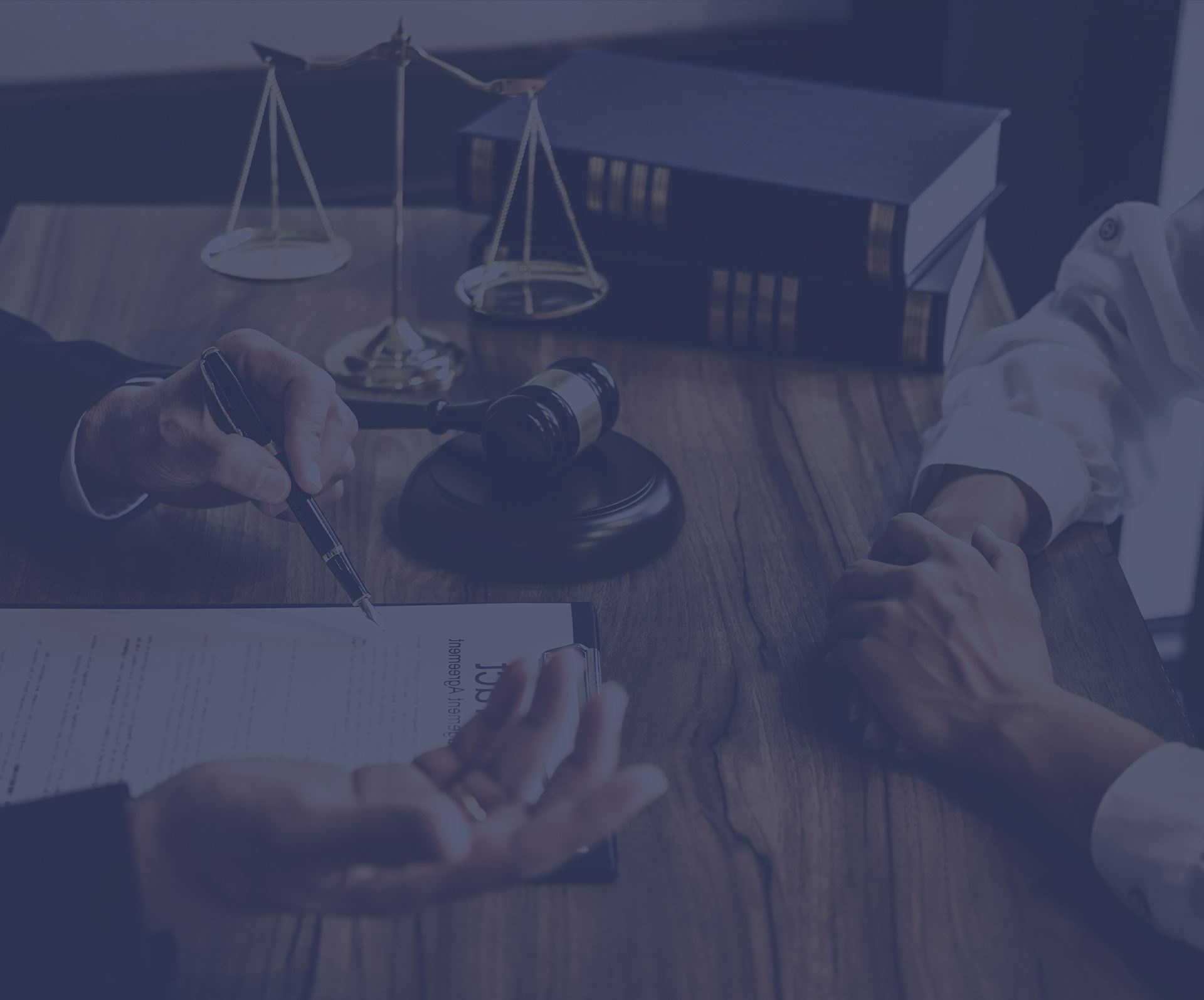 Get to know Attorney Derek Emmons You Should Trust Your Defense Attorney
Over 20 Years of Criminal Trial Experience

Honest, Straight-Forward Communication
Contact us for a free consultation!
Start Your Defense
If you are facing criminal charges or if you even believe you are merely under investigation for a crime, contact the Emmons Law Firm, P.C. as soon as possible for a free and confidential consultation. With over 20 years of legal experience, Attorney Derek Emmons understands what you are up against—and what it will take to aggressively advocate for your rights. You need an attorney who understands all sides of the criminal justice system; you need the Emmons Law Firm, P.C.