DWI Process
Aggressive. Experienced. Professional.
The DWI Process in Texas
Discuss Your Legal Options with a Skilled San Antonio DWI Defense Attorney
It can be frightening to be pulled over for DWI. For many people, it is their first brush with law enforcement. If you fail the field sobriety test or roadside breath test or are otherwise arrested for driving while intoxicated, you want to know what the road ahead holds for you.
An experienced DWI defense lawyer can help you understand the DWI process and fight to protect your rights and future. Attorney Derek Emmons is a San Antonio DWI defense lawyer with over 20 years of experience as both a criminal defense lawyer and former prosecutor. Having taken more than 80 criminal cases to trial during his career, he has a unique insight into how drunk driving cases are built by law enforcement and the prosecution, and he has proven experience in successfully challenging the evidence brought against his clients. Attorney Derek Emmons and the team at the Emmons Law Firm, P.C. will work hard to minimize the effects of a DWI arrest.
---
Call (210) 702-3054 for a free consultation.
---
Failed the Breath Test & Arrested for DWI—What's Next?
If you've been pulled over for driving while intoxicated (drunk driving), understanding the process ahead of you and what actions you should take to protect your interests can make a considerable difference in the outcome of your case.
Here's what you can expect from the Texas DWI process:
Roadside Breath Tests: When an officer pulls you over on suspicion of DWI, the officer may request that you submit to a roadside breathalyzer test. This is not the same breath test that is conducted at the police station. You have a right to refuse the roadside breath test without facing driver's license suspension.
Field Sobriety Tests: The police officer will likely also request that you submit to a series of standardized field sobriety tests, such as the walk-and-turn, the one-leg-stand, or the horizontal gaze nystagmus (HGN). While the results of these tests can be used as probable cause for your arrest, they are highly subjective and can be difficult for most people who are not intoxicated to perform successfully. Factors such as your weight, your shoes, the weather, the officer communicating with you during the test, and the ground level can significantly affect your ability to perform the tests and give the impression that you are intoxicated. At the Emmons Law Firm, P.C., our San Antonio DWI defense attorney has extensive experience refuting field sobriety test evidence at trial.
At the Police Station: If you are arrested for driving while intoxicated, you will be brought to the police station where you will be processed and asked to submit to an official breath test. Refusing the breath test at the station violates Texas implied consent laws. Not only will you face extended driver's license suspension for refusing the breath test (at least 180 days), the officers will still obtain a reading of your blood alcohol content (BAC) level through a blood test. If you fail the breath test, you will face, at minimum, a 90-day driver's license suspension for DWI. If the officers failed to inform you of the consequences of refusing the breath test, however, your attorney can bring this to light in your administrative license hearing and DWI case.
Immediate Driver's License Suspension: When you are arrested for DWI, your license will be suspended and you will receive a temporary driving permit that will be valid for 40 days. This suspension is a civil matter and occurs before the outcome of your criminal DWI case is determined. If you want to contest the suspension of your driver's license, you must request an administrative license review (ALR) hearing within 20 days of your arrest or you will lose your right to do so. If a hearing is not requested, your license (and temporary permit) will automatically be suspended 40 days after your arrest. However, if a hearing is requested, the suspension could be delayed until your hearing is heard and decided. If the hearing is won, your license will not be suspended.
ALR Hearings/License Hearings: Requesting an ALR hearing is important for many reasons, including that it allows you to contest the case to avoid or delay suspension and to properly prepare for your criminal DWI case. Much of the evidence needed to prepare your case can be obtained quicker through the ALR hearing than it can be without the ALR hearing. The ALR hearing provides an opportunity to learn what evidence the prosecution has and to hear the testimony of the arresting officer. Because your criminal case may not proceed to trial (if there is a trial) for several months, the testimony of the officer may alter over time, making it easier to impeach this evidence at your criminal trial.
Your Criminal DWI Case: Your criminal DWI case will proceed, regardless of the outcome of your ALR hearing. While many criminal cases in Texas offer the opportunity for deferred adjudication, DWI is not one of them. Texas takes DWI charges seriously, and the ramifications of a conviction are harsh. Hiring an experienced lawyer who will aggressively represent your interests at the negotiating table or at trial is critical to ensure your interests are fully protected.
Helping You Fight DWI Penalties
It is important to understand that even when there is strong evidence against you, there are ways to challenge this evidence in the courtroom, from challenging the validity of breath test results to overcoming other DWI evidence. Attorney Derek Emmons is an accomplished defense attorney with the experience necessary to fight the criminal case against you.
Our firm is located one block east of San Antonio Community College. Free parking is available. Our hours are from 8:30 to 5:30, Monday through Friday. However, when you trust us with your case, Attorney Derek Emmons will give you his cell phone number so you can get in touch with him when you need to. Our office staff speaks Spanish (se habla español) and we offer payment plans.
---
For a free consultation, call (210) 702-3054. Evening and weekend consultations are available by appointment.
---

Client Reviews
"Mr.Emmons is the best lawyer I've ever hired."

Aaron L.

"Mr.Emmons is truly a great attorney."

Clint D.

"I had a Positive experience with Mr. Emmons"

Roy V.
Derek W. Emmons

"Derek W. Emmons is a criminal law attorney and the owner and founder of the Emmons Law Firm, P.C. Attorney Derek Emmons is a former Assistant District Attorney for Bexar County in the State of Texas. He is fully licensed by the Supreme Court of the State of Texas and the Western District of Texas Federal Court System, which ensures not only a smooth representation in the state courts but also in the federal courts."

Read Full Bio Dependable Criminal Defense Attorney
Derek W. Emmons fights for the rights of those falsely accused of a crime in the San Antonio area. His skill, tenacity, and experience are committed to protecting your rights. You can always expect aggressive representation, personal attention, and dedicated service. For over 20 years, Derek W. Emmons has gone above and beyond for his clients and will do everything possible to help you avoid a criminal conviction.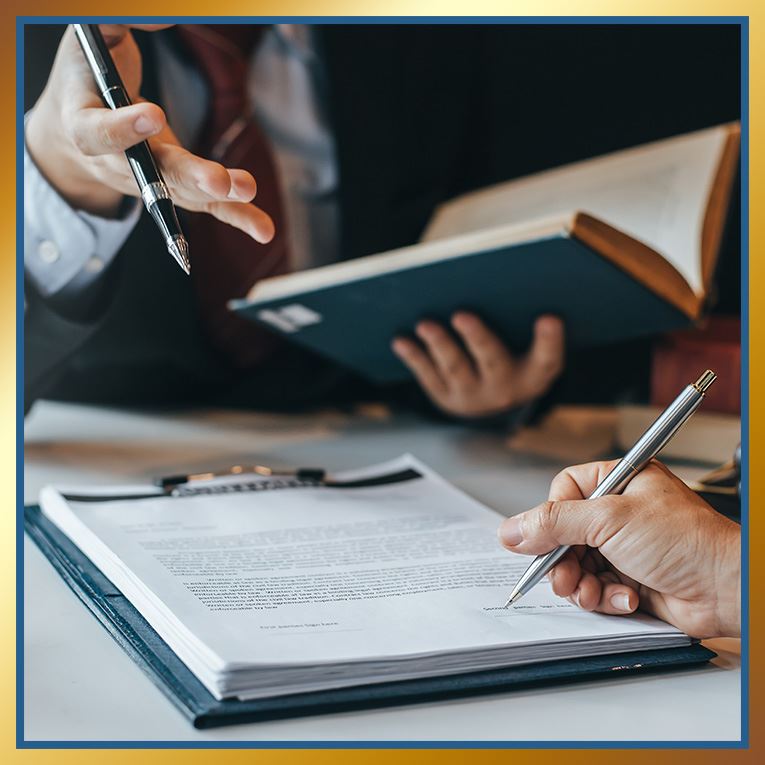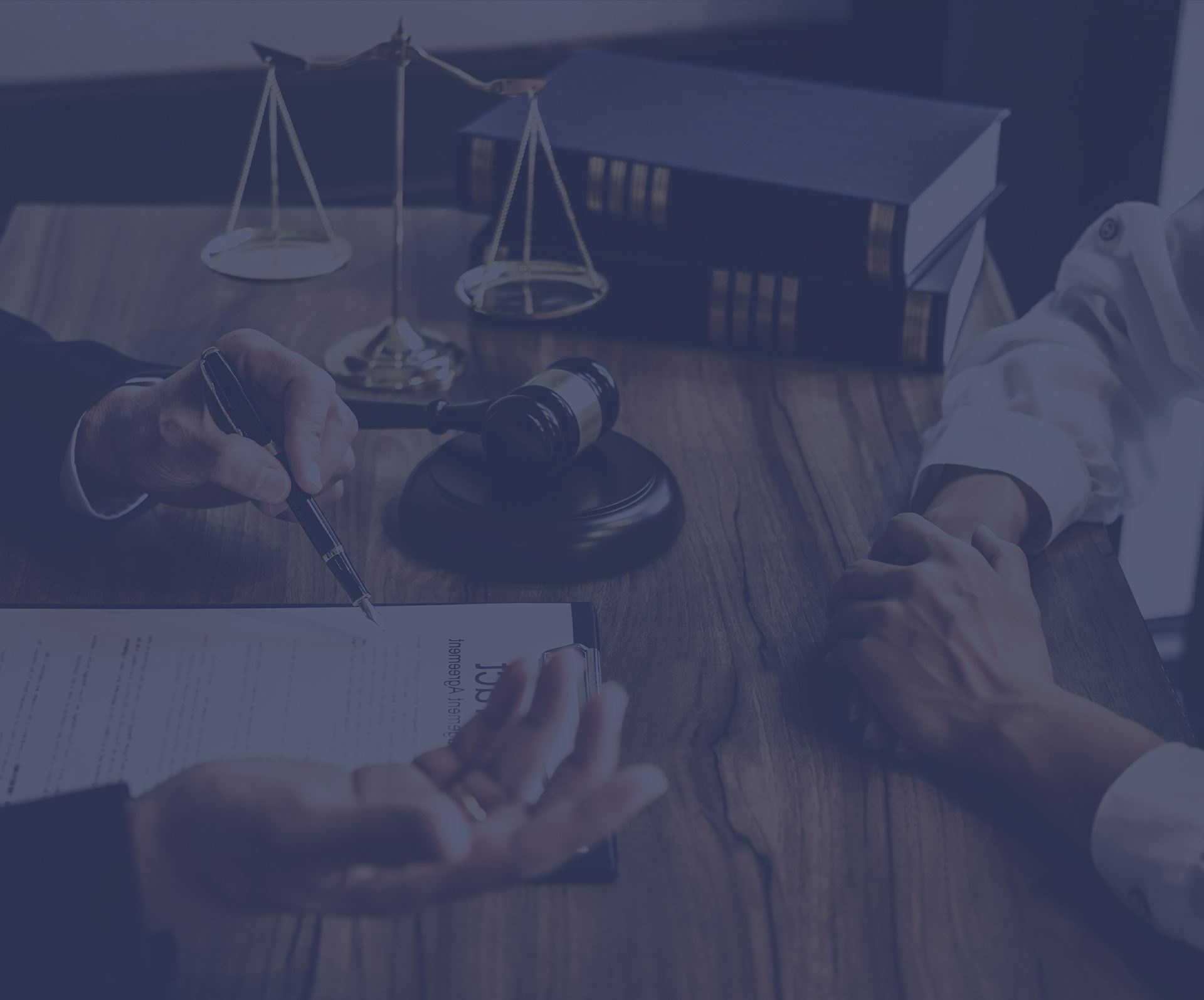 Get to know Attorney Derek Emmons You Should Trust Your Defense Attorney
Over 20 Years of Criminal Trial Experience

Honest, Straight-Forward Communication
Contact us for a free consultation!
Start Your Defense
If you are facing criminal charges or if you even believe you are merely under investigation for a crime, contact the Emmons Law Firm, P.C. as soon as possible for a free and confidential consultation. With over 20 years of legal experience, Attorney Derek Emmons understands what you are up against—and what it will take to aggressively advocate for your rights. You need an attorney who understands all sides of the criminal justice system; you need the Emmons Law Firm, P.C.