Rape
Aggressive. Experienced. Professional.
San Antonio Rape Defense Attorney
Experienced Defense Against Rape Charges in Texas
When facing allegations of rape in Texas, you need more than just legal representation; you need a committed advocate who will fight tirelessly for your rights and freedom. Emmons Law Firm, PLLC, is your trusted ally in the most challenging times. Our experienced team is experienced in defending those accused of rape in Texas, providing you with the strong defense you deserve.
---
Call Emmons Law Firm, PLLC today at (210) 702-3054 or contact us online to schedule a consultation with our rape defense lawyer in San Antonio.
---
What is Rape?
Rape is a grave criminal offense that involves non-consensual sexual intercourse with another person. In Texas, as in many other states, rape is taken extremely seriously by the legal system. The law recognizes that sexual assault is a deeply traumatic experience for victims, and it imposes severe penalties on those convicted of such crimes.
Rape can take various forms, including but not limited to:
Forcible Rape: This involves sexual intercourse achieved through physical force or violence without the victim's consent.
Statutory Rape: Statutory rape happens when an adult engages in sexual actions with a minor, even if the minor appears to consent. In Texas, the age of consent is 17, and any sexual activity with a person under this age can result in serious charges.
Date Rape: Also commonly known as acquaintance rape, this involves sexual intercourse with someone known to the accused, often in a social or dating context, without the victim's consent.
Spousal Rape: Contrary to popular belief, spouses can be charged with rape in Texas if they engage in sexual activity without their partner's consent.
Gang Rape: Involves multiple individuals engaging in non-consensual sexual activity with a victim, typically using intimidation or force.
What are the Penalties for Rape in Texas?
Texas law imposes significant penalties for rape convictions, which vary depending on factors such as the victim's age, the use of force, and prior criminal history. In general, rape is classified as a felony offense, and penalties can include:
Prison Time: Conviction for rape can result in a lengthy prison sentence, ranging from several years to life imprisonment, depending on the circumstances.
Sex Offender Registration: Those convicted of rape are typically required to register as sex offenders, which can severely limit their future opportunities, including employment, housing, and community integration.
Fines: The court may impose substantial fines on individuals convicted of rape in addition to other penalties.
Probation: In some cases, a convicted individual may be sentenced to probation, which comes with strict conditions and close supervision.
Criminal Record: A rape conviction will leave a permanent stain on your criminal record, impacting your personal and professional life.
Defenses Against Rape Charges
When you're accused of rape, it's essential to remember that you have the right to a vigorous defense. Some common defenses against rape charges may include:
Consent: Demonstrating that sexual activity was consensual and that no force was involved can be a crucial defense strategy.
Alibi: Providing evidence that you were not present at the location or time of the alleged rape can be a powerful defense.
False Accusations: It is not uncommon for there to be false accusations of rape to occur due to various motives. We will investigate thoroughly to uncover any evidence of false allegations.
Lack of Evidence: If the prosecution cannot prove its case beyond a reasonable doubt, the charges against you may be dropped or reduced.
Mistaken Identity: In cases where the perpetrator's identity is in question, we will diligently investigate and present evidence to establish reasonable doubt.
Procedural Errors: Our legal team will scrutinize every aspect of your case, looking for any procedural errors or violations of your rights that could lead to dismissal or reduced charges.
Contact Our San Antonio Rape Defense Lawyer Today
When you're facing rape charges in Texas, time is of the essence. Building a strong defense requires thorough investigation, evidence gathering, and legal experience. At Emmons Law Firm, PLLC, we safeguard your rights and future. Our San Antonio rape defense attorney is committed to providing you with the strongest defense possible, ensuring your voice is heard in the legal system. We will listen to your side of the story, evaluate your case, and build a strategic defense tailored to your unique circumstances. Your future is at stake, and we are here to fight for you.
---
Contact Emmons Law Firm, PLLC, today to get started on your defense with our San Antonio rape defense attorney.
---

Client Reviews
"Mr.Emmons is the best lawyer I've ever hired."

Aaron L.

"Mr.Emmons is truly a great attorney."

Clint D.

"I had a Positive experience with Mr. Emmons"

Roy V.
Derek W. Emmons

"Derek W. Emmons is a criminal law attorney and the owner and founder of the Emmons Law Firm, P.C. Attorney Derek Emmons is a former Assistant District Attorney for Bexar County in the State of Texas. He is fully licensed by the Supreme Court of the State of Texas and the Western District of Texas Federal Court System, which ensures not only a smooth representation in the state courts but also in the federal courts."

Read Full Bio Dependable Criminal Defense Attorney
Derek W. Emmons fights for the rights of those falsely accused of a crime in the San Antonio area. His skill, tenacity, and experience are committed to protecting your rights. You can always expect aggressive representation, personal attention, and dedicated service. For over 20 years, Derek W. Emmons has gone above and beyond for his clients and will do everything possible to help you avoid a criminal conviction.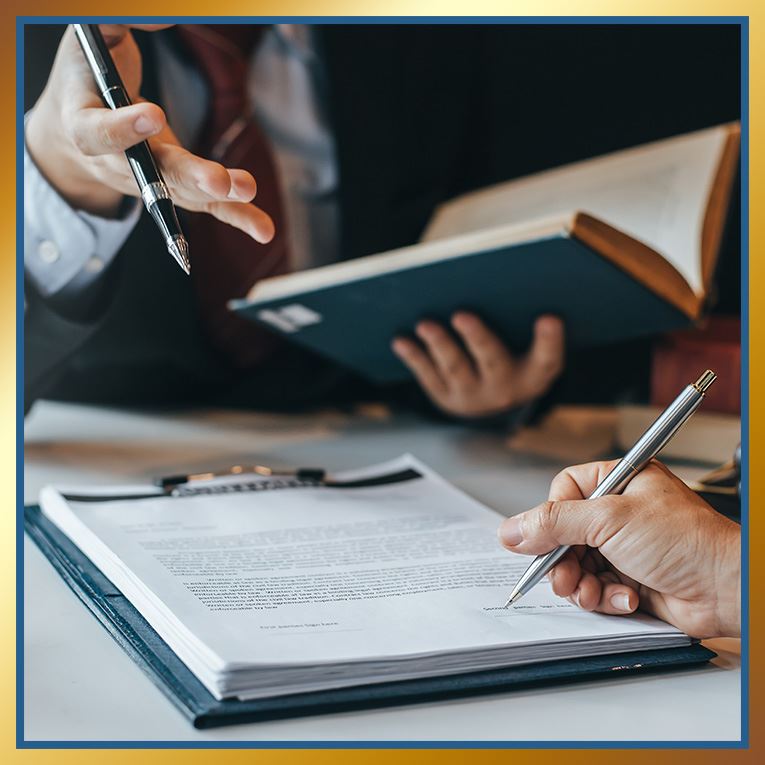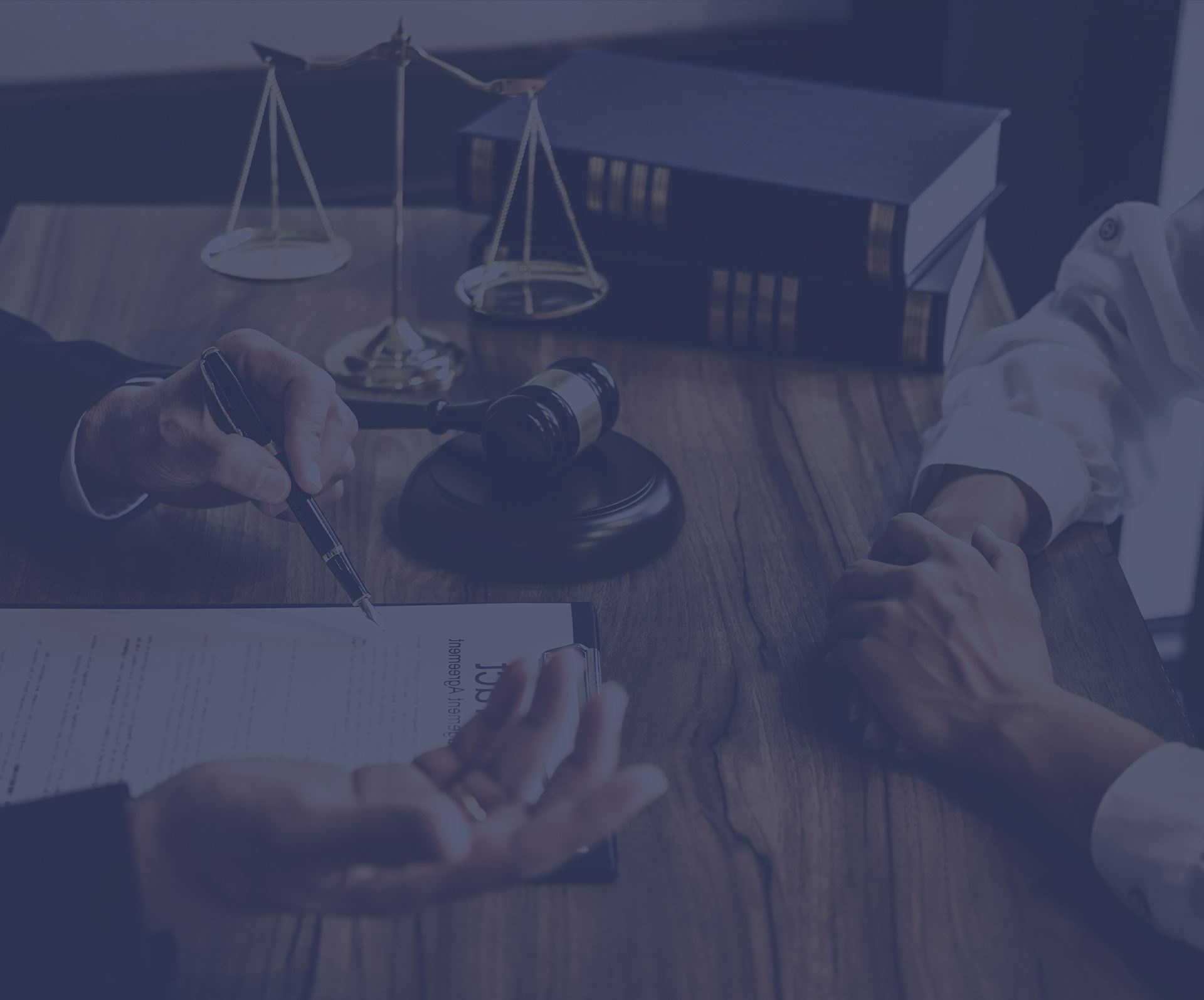 Get to know Attorney Derek Emmons You Should Trust Your Defense Attorney
Over 20 Years of Criminal Trial Experience

Honest, Straight-Forward Communication
Contact us for a free consultation!
Start Your Defense
If you are facing criminal charges or if you even believe you are merely under investigation for a crime, contact the Emmons Law Firm, P.C. as soon as possible for a free and confidential consultation. With over 20 years of legal experience, Attorney Derek Emmons understands what you are up against—and what it will take to aggressively advocate for your rights. You need an attorney who understands all sides of the criminal justice system; you need the Emmons Law Firm, P.C.